Pascal Caffet
All our chocolates are handmade by our chocolate master Pascal Caffet, World Champion Chocolatier, with zealous adherence to French tradition: no alcohol, no preservatives, no coloring, high cocoa content, low sugar and 100% pure cocoa butter.
Summer packaging
Thankfully, unique temperature sensitive packaging and DHL Express delivery mean connoisseurs of zChocolat's all-natural, preservative-free confections can enjoy fine French chocolate anywhere in the world. Insulated delivery boxes keep your gift at the perfect temperature while a reflective outer layer provides additional protection from world-famous rays in Qatar.
zChocolat in Doha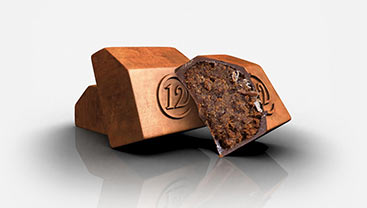 All our Signature Chocolates can be delivered in Doha and at any time of the year with our summer packaging depending on the season.
We also deliver chocolate gifts in the following places in Qatar : chocolate delivery in Al Wakrah - gift delivery in Al Ghariyah
Doha (in Arabic: ad-Dawha or ad-Doha, literally the "big tree" or "sticky tree") is the capital of Qatar. Located on the Persian Gulf, with a cornice of 7 km, it has in April 2010 a population of 796,947 inhabitants. Doha is Qatar's largest city, home to more than 80% of the country's population. It is growing rapidly and is now juxtaposed with the city of Al Rayyan (455,623 inhabitants in April 2010) located 9 km inland. It is also the economic centre of the country.

Doha is also the seat of Qatar's government, led by Sheikh Hamad bin Khalifa Al Thani. Doha is the seat of Education City, a space dedicated to research and education. Doha was the venue for the first ministerial-level meeting of the Doha Development Round of the World Trade Organization negotiations. The city of Doha also hosted the 2006 Asian Games, the Summit on Climate Change from 4 to 8 December 2012, and the 38th session of the UNESCO World Heritage Committee from 15 to 25 June 2014. Doha will also host several matches of the 2022 football World Cup hosted by Qatar.

The construction sites are everywhere in the Qatari capital. We are building everything: roads, a metro, residences, skyscrapers (300 by 2020, according to our guide) and new five-star hotels (even if the city already has some 65). When space is at a premium, there is no problem: islands or artificial peninsulas are made by retreating the ocean. We did it for Hamad airport, but it's not the only case. The Pearl, for example, was entirely designed on an artificial archipelago. It will be completed in 2015, but there is already a marina (h3ly lined with yachts), shops and luxury residences.

The capital can also boast of its Corniche, a seven-kilometre walk along Doha Bay, where traditional wooden boats ("dhows") can be seen floating in front of the downtown skyscrapers. It is one of the few places that offers a little greenery in this city where mercury easily exceeds 40°C during the summer.

Modern but traditional
Despite this impressive development, Doha is far enough away from the extravagant world records that Dubai, for example, has been setting for years. And it's not because you're doing new things that you're missing out on traditional culture and arts.
Burj Doha, a 46-storey tower designed by the French architect Jean Nouvel, completed in 2012. It is true that its phallic form surprises more than one, considering the very conservative aspect of this Muslim country, but the building is particularly impressive up close: it is covered with a screen made of ancient Islamic motifs. This metallic lace, a true work of art, protects it from the extreme heat of the desert.
In the long list of remarkable buildings there is also the Museum of Islamic Art, which rises from the water at the end of the Corniche. It houses the largest collection of Islamic art in the world. Its cubic design - signed I. M. Pei, to whom we owe the pyramid of the Louvre - and the great alley bordered by palm trees that leads to it - is almost worth a detour on their own.
Entirely made of white marble, the Roman style amphitheatre of the Katara cultural village, an area where shows and exhibitions are held, is another example of singular monuments dedicated to culture. The budget in Doha does not seem to be a problem often...
To see the traditional side of the capital without its modern aspect, you have to go to the Waqif souk. This market has just been renovated, but it has retained an ancestral look with its light facades and wooden beams. It is a site where Bedouins came to do business almost a century ago.
Today, there is a falcon market at the entrance, where you can't believe you can see people passing by with their birds of prey on their arms. Falconry, or the art of hunting with a bird of prey, is a living tradition in the Gulf. In the souk, we discover a state-of-the-art hospital dedicated to these expensive birds of prey (their prices can reach tens of thousands of rials), shops selling various accessories and perches where we can observe them closely.
It is also good to visit the shops and stalls of the souk Waqif to find spices, sweets, fabrics or handicrafts while mixing with the Qataris in traditional clothes, tourists and especially expatriates, who make up almost 90% of the country's population. We then sit down in one of the many cafés on the market to meditate, while smoking the shisha, on this Doha in full metamorphosis.