Luxury chocolate gifts delivered in Ruda Slaska
zChocolat, world leader in luxury chocolate gift giving and Pascal Caffet, World Champion Chocolatier have been delivering their high-quality and premium French chocolates in Ruda Slaska, Poland since November 1st 1999 and have always made a grand and lasting impression with gift recipients in Ruda Slaska. Whether you are shipping to A Maja, Halembska, Wyzwolenia or any of the suburbs, zChocolat delivers high-end & exclusive French chocolates overnight and in perfect conditions.
Refined gifts, exclusive and tailor-made
We have a wide selection of personalized chocolate gifts with the name of your recipient including:
Pascal Caffet
All our chocolates are handmade by our chocolate master Pascal Caffet, World Champion Chocolatier, with zealous adherence to French tradition: no alcohol, no preservatives, no coloring, high cocoa content, low sugar and 100% pure cocoa butter.
Summer packaging
Thankfully, unique temperature sensitive packaging and DHL Express delivery mean connoisseurs of zChocolat's all-natural, preservative-free confections can enjoy fine French chocolate anywhere in the world. Insulated delivery boxes keep your gift at the perfect temperature while a reflective outer layer provides additional protection from world-famous rays in Poland.
zChocolat in Ruda Slaska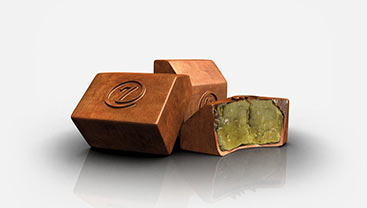 All our Signature Chocolates can be delivered in Ruda Slaska and at any time of the year with our summer packaging depending on the season.
We also deliver chocolate gifts in the following places in Poland : chocolate delivery in Bialystok - gift delivery in Zielona Gora